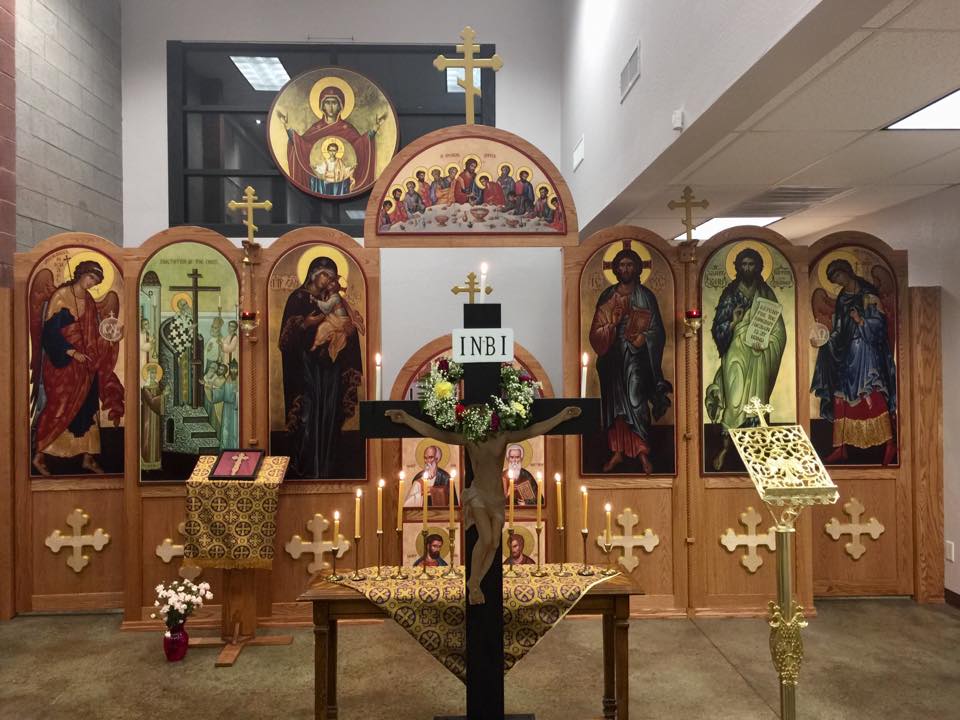 Orthodox worship is like visiting heaven while on earth. Visitors are welcome to join us for services which are conducted in English. Please consult the calendar for the schedule of events.
Starting June 2018, we are served on Saturdays (Orthodoxy 101 classes, Holy Confession) and Sundays (Divine Liturgy) by Fr. Earl Cantos who commutes from Florence, AZ. We are celebrating our services in our NEW and PERMANENT Church located at 6134 Black Bill Rd, Flagstaff AZ 86004, just seven miles past the Flagstaff Mall heading North.

The parish is under the administrative oversight of Fr. Andrew Barakos, the regional vicar of the Metropolis of San Francisco.


---