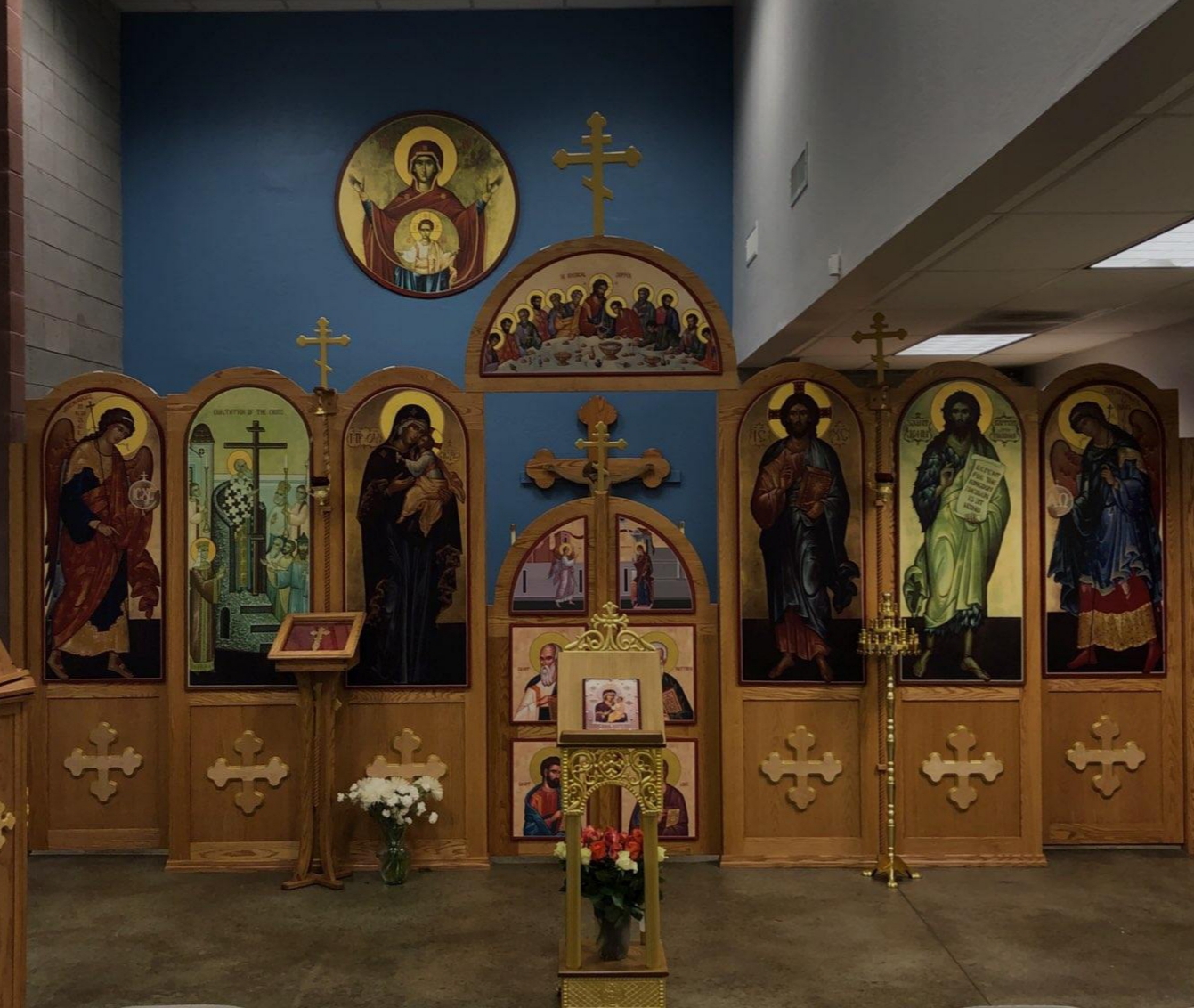 Beginning March 21, all services for Holy Cross Church will be conducted by Fr. Earl ON LINE ONLY, until further notice.
To watch the live stream of the Services, click on this link. You will be taken to the Holy Cross Greek Orthodox Church You Tube Channel. There, beginning on Saturday, you will see a small video screen with a red rectangle below it, inscribed with the word "LIVE." Click anywhere on the video screen and the streaming will begin. The link will also be available on the Holy Cross Facebook Page.

Since we will not be able to receive Communion, Fr. Earl recommends that you drink Holy Water if you have it on Sunday morning before the Liturgy and/or that you consume any stored blessed bread.

Fr. Earl urges us all to use the time afforded by the cancelling of social events to focus on our Lenten disciplines to grow closer to God, taking the time to read, pray and be with family.

Please send your stewardship to the Church by mail to: PO BOX 2164, Flagstaff 86003.
All activities scheduled at the church are cancelled until further notice, including the Lenten Retreat that was set for 3/28-3/29.

As for our Lenten outreach project, if you wish to donate to the Hope Pregnancy Resource Center on an individual basis, see their website at: https://hopeprc.net


Please pray for each other, our community, our world. And remember especially our Metropolitan, that God grant him wisdom and guidance to lead us through this challenging time.
Orthodox worship is like visiting heaven while on earth. Visitors are welcome to join us for services which are conducted predominantly in English.
Please consult the calendar for the schedule of events.
Holy Cross is served on Saturdays [Orthodoxy 101 classes (currently awaiting new sessions starting this fall), Holy Confession and Vespers] and Sundays [Orthros Matins, Divine Liturgy] by Fr. Earl Cantos who commutes from Florence, AZ. All services are held at 6134 Black Bill Rd, Flagstaff AZ 86004, just off Highway 89 approximately seven miles past the Flagstaff Mall heading North.